Medical examination bed
Medical examination bed
Coinfycare

China

30-40 days

1000 pcs

EL03
This Medical examination bed addresses the requirements of a wide range of manual handling issues to benefit both patient and doctor.
Description:
This three section Medical examination bed provides a strong and versatile frame and upholstery.
Medical examination bed have very strong and versatile, suitable for a wide range of manual therapy techniques, Various medical procedures, osteopathy, massage and complimentary medicine.
Youtube video link: https://youtu.be/PBz_V210-8M
The operation video: https://youtu.be/SGlVpNB_2dE
Standard Specification:
1. One electric motor, standard supports "Timotion" brand for Hi-Lo function..
2. Height control from 47.5cm to 93cm by footbar system..
3. Adjustable head section featuring single gas strut, angle adjustable from +40° to -45°.
4. Adjustable backrest featuring double stainless steel struts, angle adjustable from 0 to + 80°.
5. Able to lift up to 225kg working weight from its lowest height.
6. Retractable castors 75mm for excellent mobility and safety.
7. Medical examination bed make a new design for triangular parts.
8. Fire/stain/mildew/oil/water/wear resistant Med PVC available in 9 kinds of colors.
9. Certificates: CE, FDA, ISO13485-2016, EN60601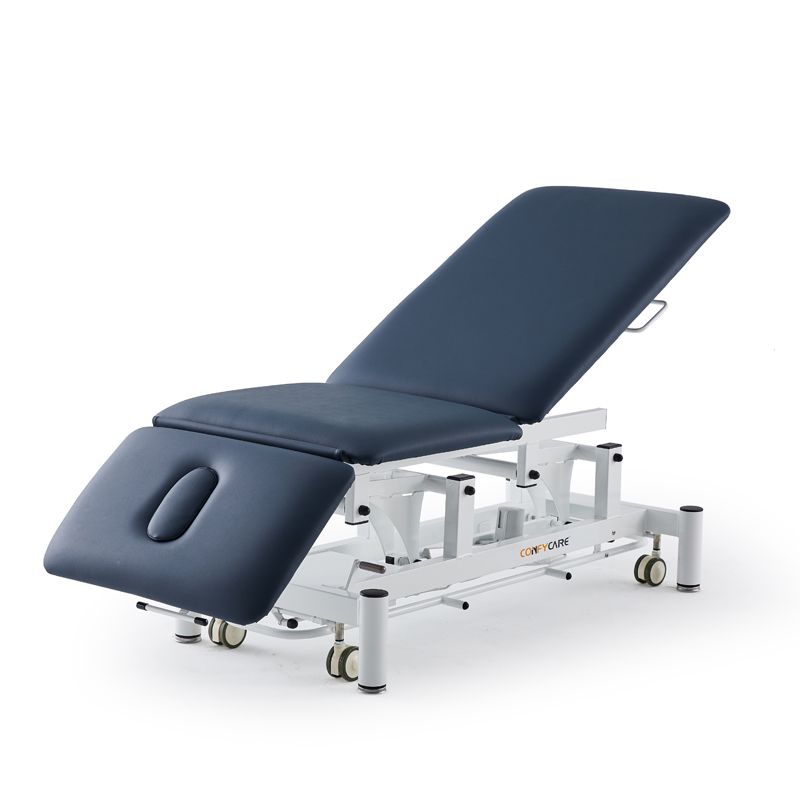 Standard Options:
1. Extra 2cm foam thickness for upholstery.
2. Hand switch is available.
3. Paper roll holder is available
4. Fold-down Side Support (Pair)
5. Contact us for more available optional.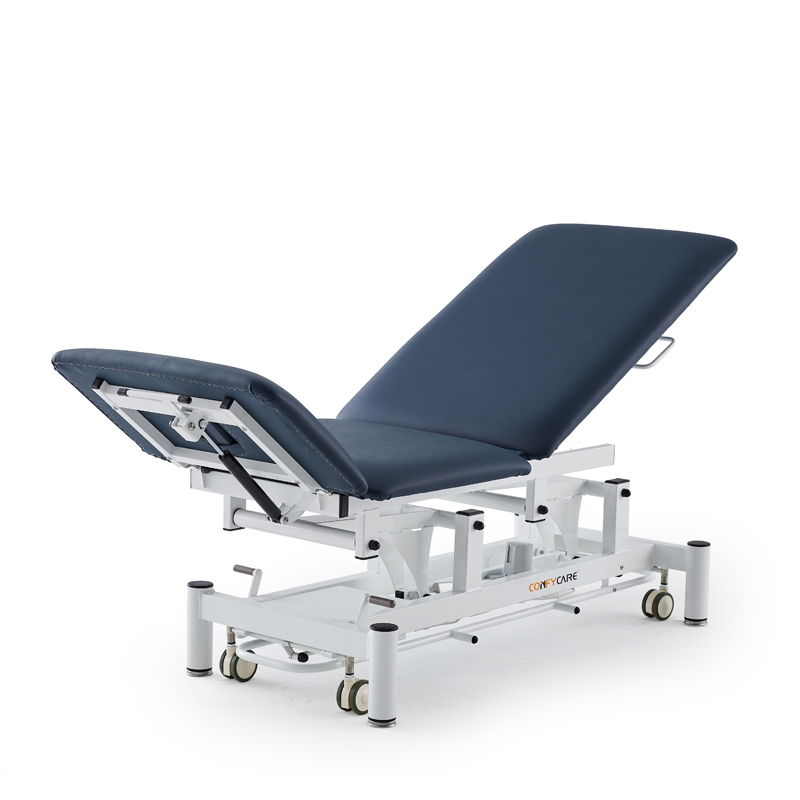 Dimensions:
Upholstery Length: 195cm
Backrest Length: 93cm
Middle Section Length: 54cm
Head Section Length: 40cm
Upholstery Width: 66cm
Adjustable Height: 47.5cm – 93cm
Foam Thickness: 5cm
Foam Density: 36g/m2
Open: 195 x 66 x (47.5-93)cm
Packing: 190 x 71 x 54cm (Heavy carton)
N.W./G.W.: 66/74kgs
20GP/40GP:36/72pcs
Medical examination bed Size picture: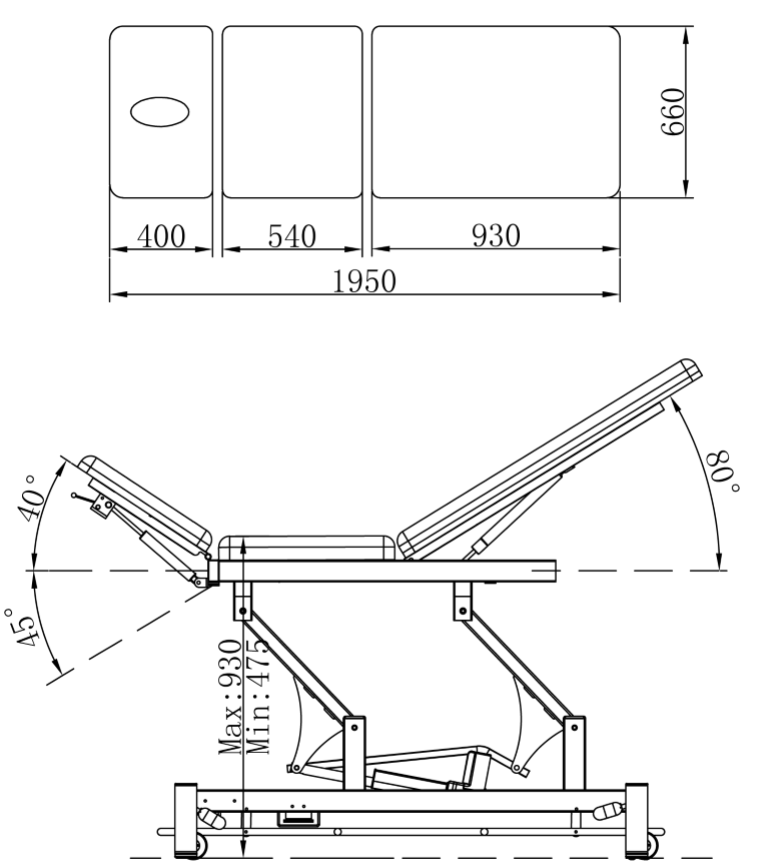 <img alt="Physiotherapy bed"https://img.waimaoniu.net/63/201701031719159249.png"/>